Since the kitchen work has been just about as slow as watching paint dry, I thought I'd share with you some of my living room inspirations. I'm definitely looking to lighten up the space with light grey walls and a light colored sofa (which I may totally regret) but here's a few rooms I've been swooning over.
I'm getting up the courage to paint my stair risers white. Anyone want to help? :)
A Well Dressed Home Blog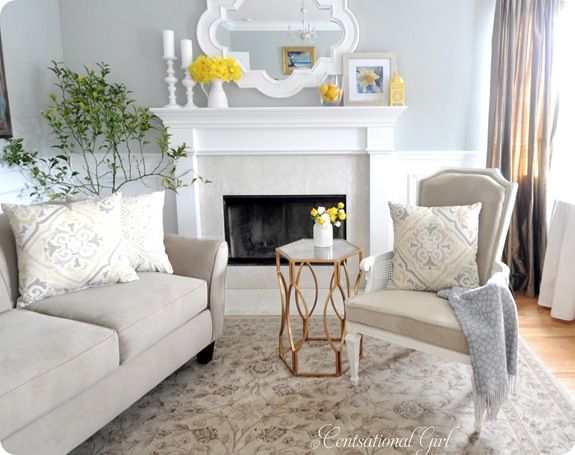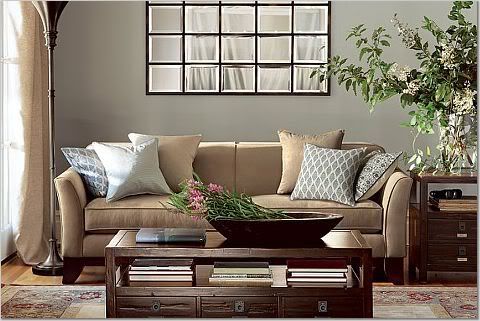 Speaking of swooning...
West Elm
Oh, how I love her. I sent her to Ryan and he told me he couldn't be less interested in a sofa. Now, how, how could you not be interested in this lovely lady? Sigh.
Anyways, back to what I was originally
saying
writing I like the idea of having our downstairs more neutral and playing up colors more in the bedrooms. We'll see. I'm currently on a search for a fabric inspiration (no dice at G Street Fabrics) so that will determine a lot. What do you think? It's funny because I grew up making fun of my Mom and her neutrals and now, here I am :)