me:
I think we should get rid of the fan and put a chandelier in the bedroom
style over comfort, no?
we don't have central air
we also need to find that remore
remote*
I think this is my new inspiration for our bedroom... since I can't have my chandelier
Because, that's the important part of the whole bedroom remodel. The remote.
On the subject of the master bedroom, I've been having such a hard time deciding on a comforter. I wanted something bold, but not something I would get sick of. I wanted more Crate and Barrel then Pottery Barn (Partly because Pottery Barn is really boring me these days, minus the furniture. Oh, how I love all of their furniture. Benchwright large dining table? Yes, please!), but I just can't seem to pin one down. I'm pretty sure Ryan could do without the ten emails he gets a day with different comforters. I just feel like it's such a commitment... (note: we just bought a house and I'm worried about committing to a comforter, what is wrong with me?) In all seriousness, I'm going to use the comforter as my starting point for decorating and as much as I just want to jump right in to it, I keep reminding myself that this is our house not our apartment and that we'll (hopefully) live there a very long time.
Here are some of the options I have been pondering:
I really want to see this in person, boo for West Elm closing in DC.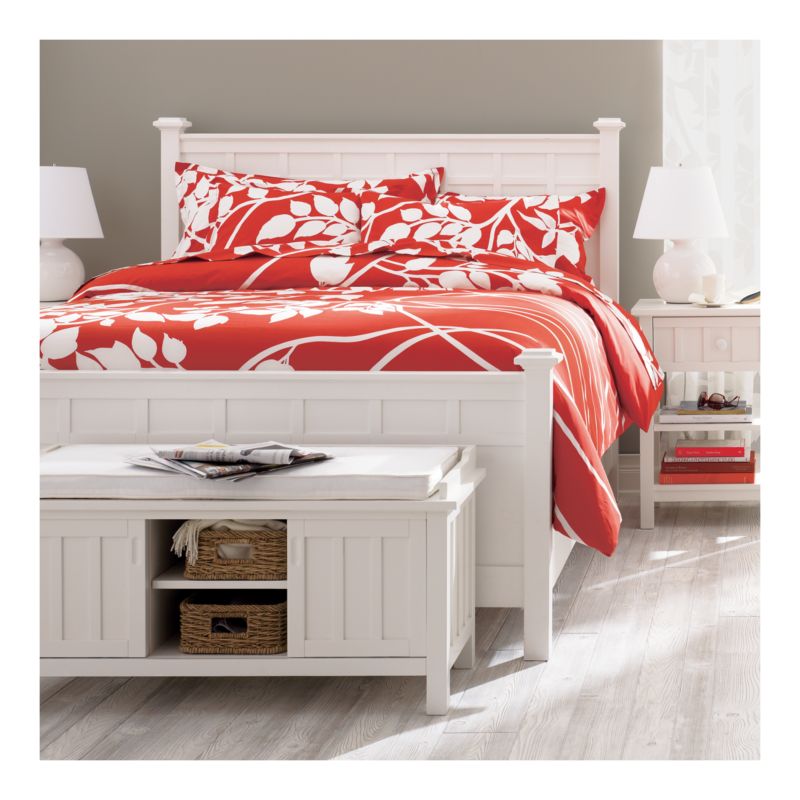 I kind of like it in a deep plum as well. Ryan, however, does not.
I'm starting to like the white idea, it's just a little boring for my taste. But this, this is not boring. I was also thinking I could get a bright blanket to put at the foot of the bed so my curtains could incorporate some color. Maybe a yellow or turquoise blanket?
Originally, I was thinking purple and green would be my accent colors but now I have been looking at yellow or even turquoise. The funny thing about the comforters I chose are, I don't even want red in my bedroom. Decisions, decisions. Anyone have any awesome duvet cover leads?


Note: I just had to throw this post out there, you'll have to go back a few posts to get the story leading up to this.